EXHIBITION EXIT
'A Thread' by Aleksandra Stinia, student from Kraków, LFTP Poland

"From the moment I first read all the stories I knew I wanted to connect them somehow. I was inspired how the actions of a single individual can have such an impact. I think that by the behaviour of sometimes random people, the thread of peace continues to spread and every one of us can make it longer. In my work I wanted to show… how just a helpful hand, compassion or the education of men and women alike can make a difference". Aleksandra Stinia

Learning from the Past
(so that we are not condemned to repeat it)

Our exhibition has offered snapshots of the activities of men, women and children who, in the aftermath of the First World War, sought to ensure 'no more war' or countered those waging it.
We've also explored how these stories can inspire young people from across Europe to reflect on the relevance of these stories for us today.
What have you found interesting or surprising in this exhibition? Has it changed your perspective on the history of the interwar period or the relevance of this period today? What other stories should we explore? How can we work together to build a better future, based on this learning from the past?
Learning from the Past partners posed these questions to people across Europe as part of this project. Here are some of the responses we received.
What would be YOUR message to world leaders, based on your experience of visiting our Learning from the Past exhibition?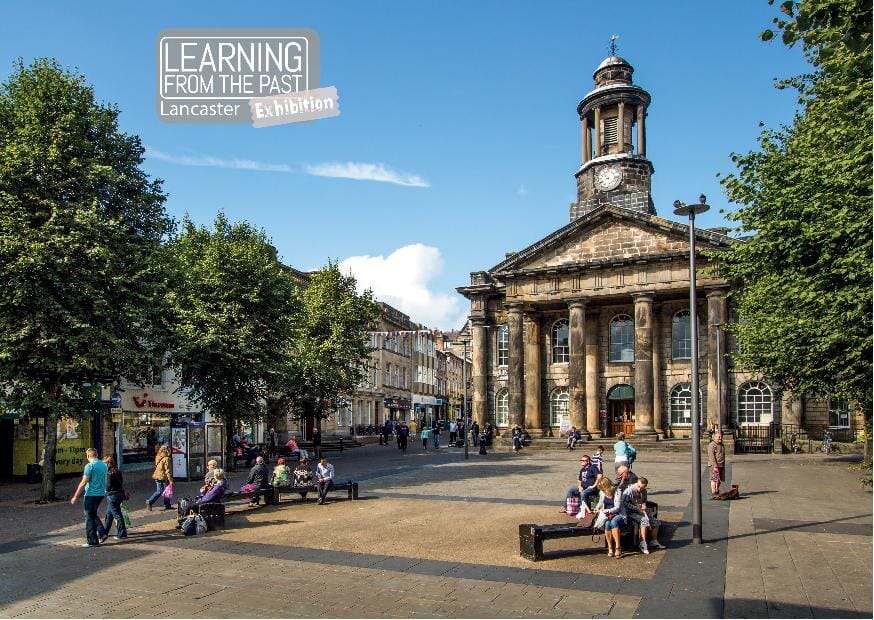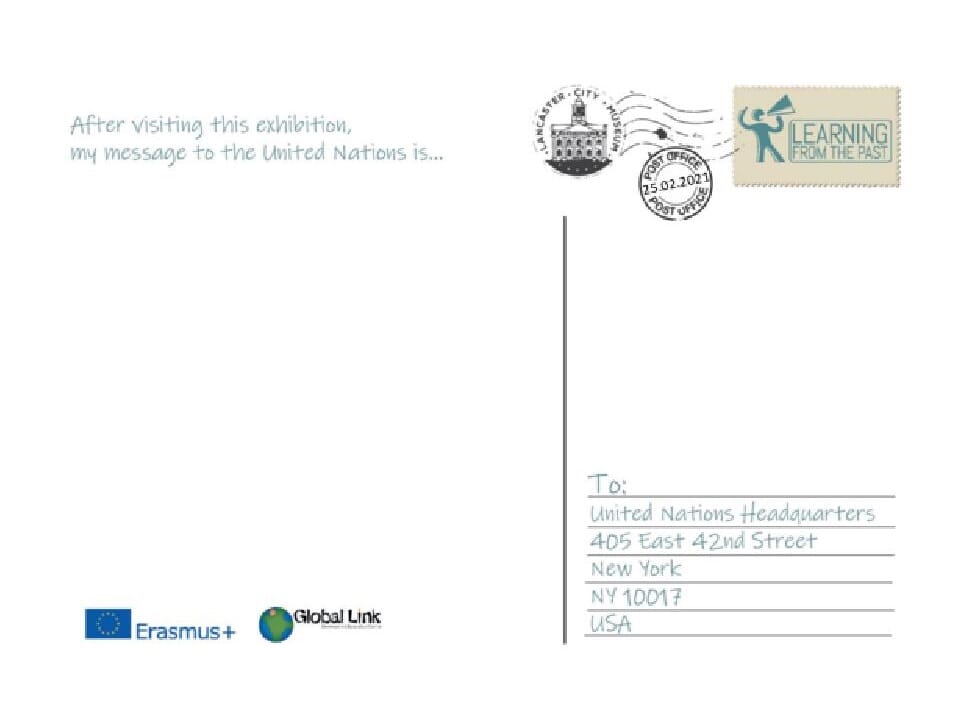 'Human ABC' by Weronika Wielecka, student from Kraków, LFTP Poland
"One person is enough to start something big but with a larger group, when people stand together to accomplish their dream, it can be even more powerful... In my piece I wanted to express how the force of many, supporting each other, can create a body of what we fight for. Each person has many patterns of emotions, experiences and beliefs but we all need the same thing: peace". Weronika Wielecka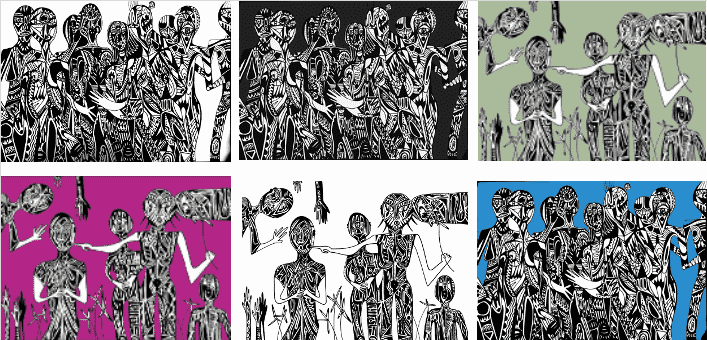 Global Link would like to thank:



All the LFTP project partners and the adult & youth volunteers
Dr Corinna Peniston-Bird, Lancaster University
Lancaster City Museum
Lancashire Archives
Cumbria Archive Centre, Kendal
Girlguiding Wirral
Lancaster Girls' Grammar School
Lancaster Royal Grammar School